During the conference "Smart Cities – assumptions  and perspectives" which took part on March 28th in Warsaw, Virtual Power Plant company presented its innovative solutions regarding optimization of energy management targeted at smart cities.  During the event the energy business was one of the dominant topics during plenary discussions and presentations, as well as in lobby talks.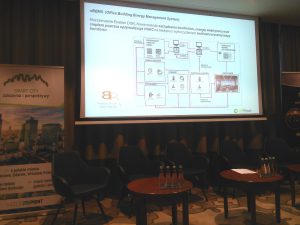 During the plenary session, CEO of VPPlant Grzegorz Nowaczewski showed a presentation "Energy management and better air quality inside large-scale buildings". He drew attention to the challenges awaiting the agglomerations implementing smart city strategies. He also presented innovative solutions developed by VPPlant's team: Enabler DSR (energy optimization of large-scale buildings) and oBEMS (Office Building Energy Management System, addressed to managers of modern office buildings). The other project achieved funding from National Centre for Research and Development in Smart Development 2014-2020 Operational Programme.V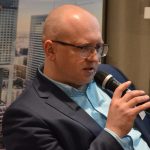 During the conference, CEO of VPPlant also took part in interesting plenary discussion regarding new technologies as an important element of dynamic urban development. Participants in the discussion were:  Krzysztof Komorowski (expert in the field of new technologies from the Sobieski Institute), Andrzej Pietrasik (mayor of Płońsk), Matthias Rehm (main economic specialist in German Embassy) and Mariusz Sudoł (expert in new technology law), discussion was moderated by Andrzej Dyżewski, analyst of IT market.
Honorary patronage over the event included: Ministry of Digitalization, Ministry of Energy, Embassy of Sweden. Virtual Power Plant company was a partner of the "Smart City – assumptions and perspectives" congress.